Those Who Joined, Those Who Passed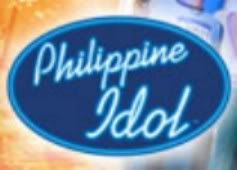 More on Philippine Idol's Luzon Main Auditions last Saturday.
In an interview with Inquirer Entertainment, ABC's Head of Productions, News, And Public Affairs Department Jim Libiran disclosed that 80 aspirants passed last Saturday.
Among them is an boy who suffers from autism, another guy who had to borrow shoes from a PICC security personnel because he didn't have money to buy his own shoes, a girl who defied her mother's command not to join the audition, and another girl who cried so hard after learning that she passed the two stringent screenings.
It was at that moment that Libiran realized how Philippine Idol is so important to a lot of those who auditioned, that it is not something to be toyed about.
Also, a number of those who auditioned at the fast tracks and main auditions joined singing competitions from other networks, making Philippine Idol their last chance to shine.
Among those who passed are...
Flori Mae Lucida and Jason Velasquez (in photo, from Star For A Night),
Cherryl Ubasa (from Search For A Star),
and Czarina Rosales (from Star In A Million 1).
Will one of them be able to make it to the Final 12?